Our design, in addition to special details and interesting cuts, is also known for the luxurious color palette that is seasonally changed, upgraded, and with which we allow our clients to participate in making their perfect dress.
We all know that colors contain unique power on the physical and emotional level and that, regardless of tastes, each color has its own symbolism and meaning.
Our mission is to enable our clients to participate in the creation of their model because we know how important it is to feel special in the outfits we choose for important occasions. Our models are recognized by special shades that raise each new creation to a higher level, and therefore we try to enrich the palette with the best materials and shades.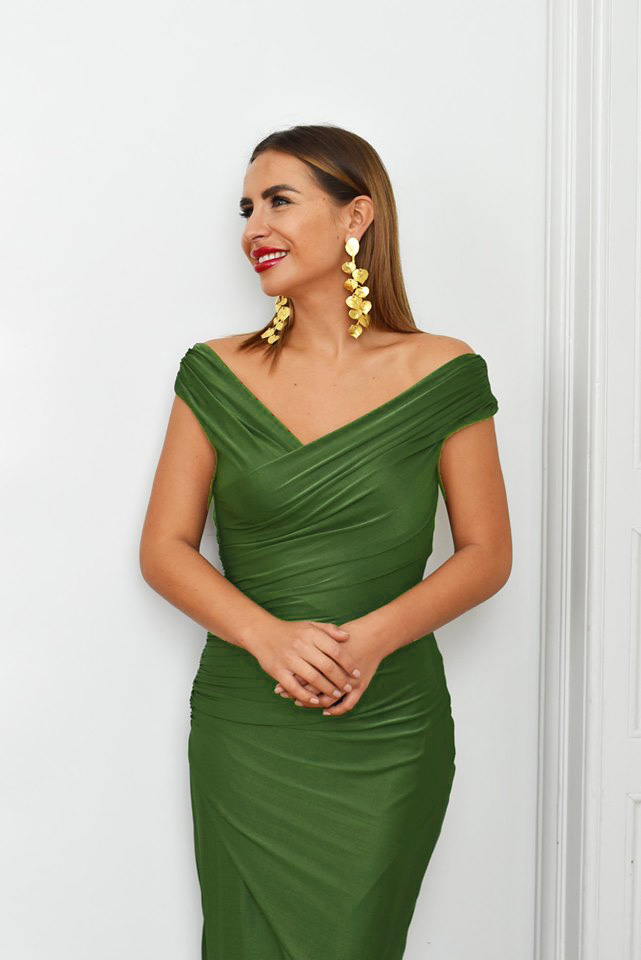 Vanja dress is one of the most popular models for festive occasions and with it's elegance you can easily achieve the perfect evening look.
Models like Vanja are our favorite to play with colors; in a dark shade you will achieve a dramatic and dominant effect, in bright red you will be an eye magnet, in subtle and neutral tones your figure will shine through, and in a new shade of green you will surprise with the unexpected!
Who would have thought that a formal dress can look so good in a color we don't even remember when we think of evening outings and special occasions.
If you don't try, you won't know!