Every year we agree that fashion is the best part of the cold, fall season.
Although many of us are still not ready for the sudden change in temperatures after those summer heat that motivated us to think positively, our mission is to make a smile appear on the faces of everyone who visit us.
It seems that the effort made to beautify our fashion store in the center of Zagreb has paid off, judging by the faces of passers-by who can't seem to look away from our decorated fashion oasis.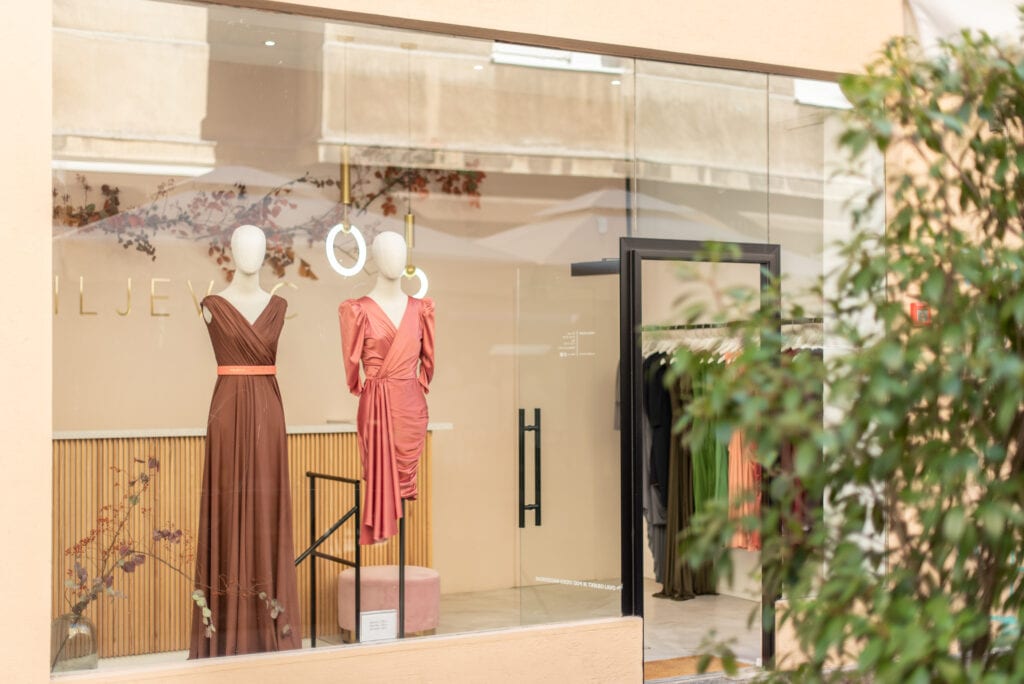 To make sure the sudden season change would not catch us unprepared, our rich color palette has been prepared on time so everyone can find something for themself; earthy tones for neutral fashion combinations, vibrant colors that defy gray and gloomy days, floral patterns that look wonderful with any daytime combinations, and even pastel tones for those who can still boast their tanned skin.
What our models are known for is their possibility of transformation and wearability, which is important to everyone – one dress can be combined in many ways and used for several occasions, from simple day looks to elegant evening occasions. And this fall we went a step further and prepared a lot of novelties and surprises in our new collection that yet has to see the light of day.
We believe that the interior and the energy we feel through colors and decoration also affects our mood, so we guarantee that in our store in Dežmanova 4 you'll feel only positive mood and energy, and find something for yourself.
We also presented a new, modern, wearable and more spacious bag that our beautiful clients can surely use even after the purchase of our products, but also another novelty in our business; gift cards to prepare presents and surprises for your loved ones in time for the upcoming season.
We can't wait to see you in Dežmanova 4, and we look forward to your reactions of our new decorated store!
Foto: Iva Komesar