Is there a greater compliment for a designer who designs a garment with his own hands, than beautiful ambassadors who enthusiastically wear special models at important events? Our beautiful Miss Ivana Petković Čevra always returns to our design because our models compliment the female figure, they are wearable from morning to night and are always striking in effective details, elegance, our color choices…
This time Ivana decided to emphasize her tan and perfect figure with our Viola dress, and the combination of a gentle palette and an unusual silhouette didn't leave anyone indifferent.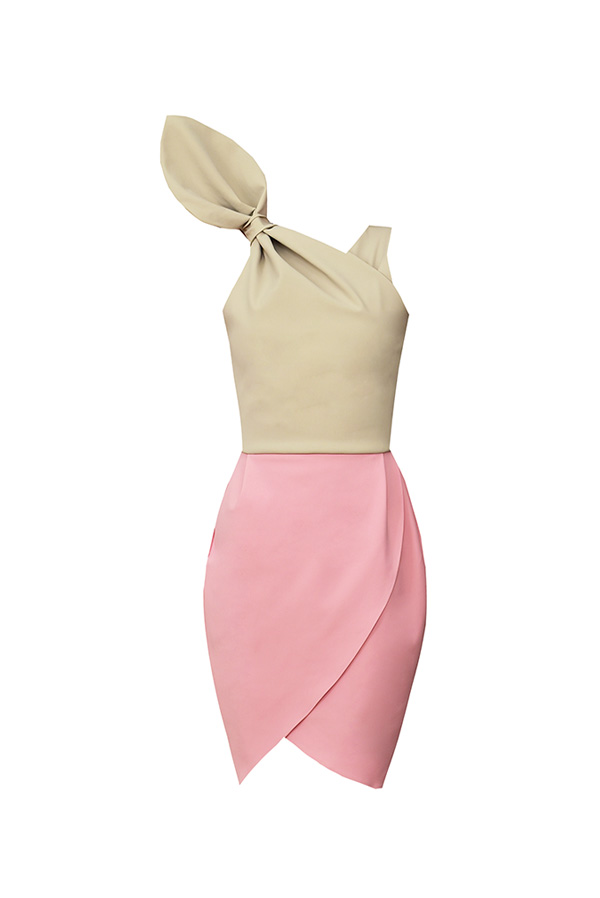 The two-tone dress was presented in a collection that burst with dynamic colors, celebrated female strength and acceptance of one's own body, and restored self-confidence through cuts that emphasize figure and curves; Viola stood out with her tenderness as a perfect contrast and became a favorite dress for women who don't want to hide their femininity and sensuality.
When we see her on the beautiful Ivana, it is clear to us why the clients love her so much. The special details which the Viljevac brand is so famous for, and the simple elegance of this dress will raise every event to a higher level.
We couldn't have imagined a better look for the presentation of the perfume "My way" by Giorgio Armani; the Viola dress looks like it was created just for this event!