Through our daily communication with clients, we regularly receive inquiries about upcoming collections, because lovers of our design and aesthetics sometimes can't wait to see what we are preparing for the new season.
Each of our new collections could not be presented to the general public without our associates and all those who follow us regularly and inform their readers about the news on our fashion scene.
The most read lifestyle portals such as elle.hr, story.hr, diva.vecernji.hr, fashion.hr, tportal.hr, gloria.hr, coverstyle.hr, buro247.hr, jutarnji.hr, novilist.hr, super1.telegram. hr, zadovoljna.dnevnik.hr, and many other media that make our lives more beautiful by conveying optimistic and cheerful topics, announced our new collection for spring / summer 2021 as a combination of clothing items that every modern, contemporary woman must have in her closet!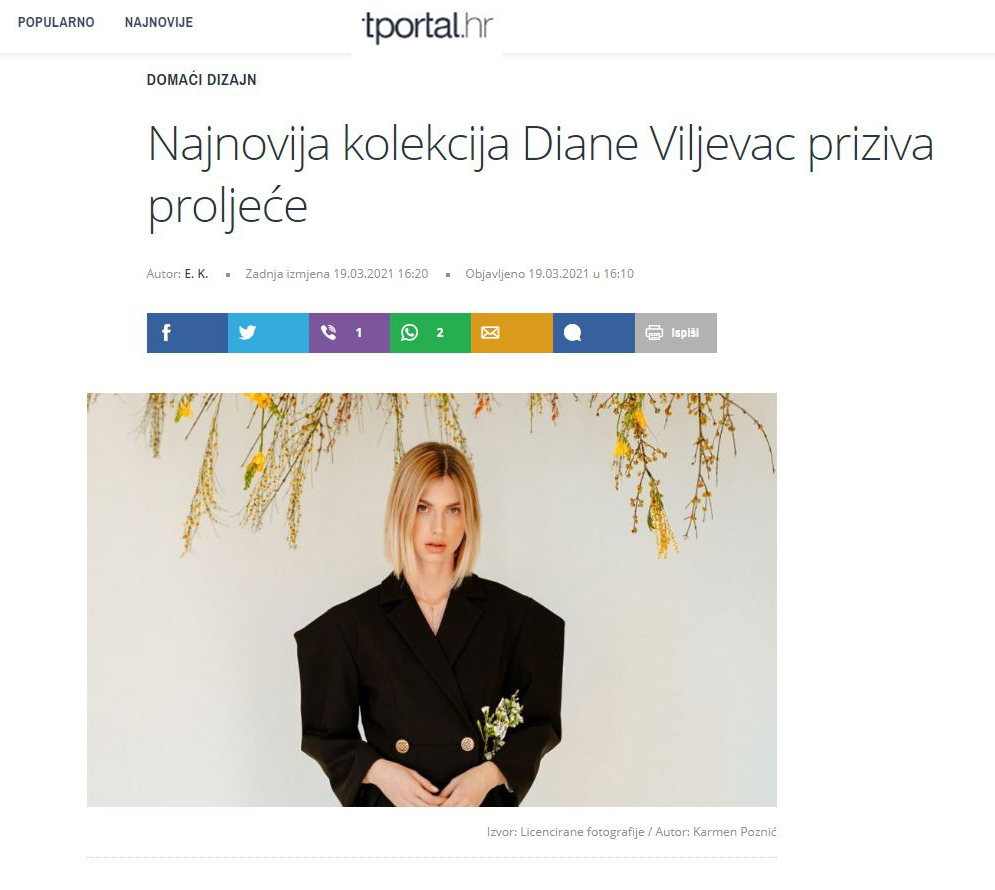 The most important thing about the collection itself, and the theme that permeated every article, is the possibility of combining our new models and complementing new cuts of dresses, jackets, shirts and skirts with our collection of fashion accessories.
The creativity of the new collection, which is completely left to the charm and freshness of the warm season, delighted everyone who was waiting to shine in the daily, casual or business occasions with the signature of the Viljevac brand.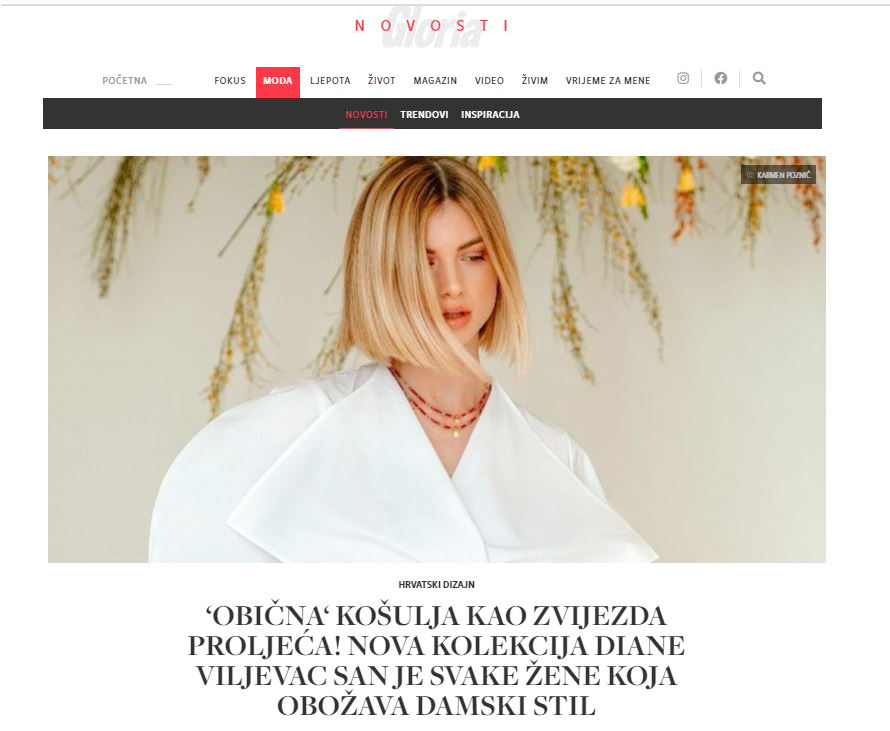 We thank all our followers, fans, and associates who believe in us, follow us regularly and cheer us up with comments and reactions!